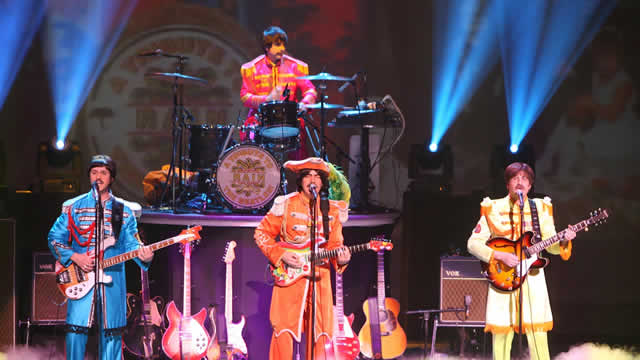 Thursday, March 23, 2017 • 8 p.m.
Community Theatre • 100 South Street • Morristown
RAIN: A TRIBUTE TO THE BEATLES was a live, multimedia spectacular that took the audience on a musical journey through the life and times of the world's most celebrated band. Featuring new songs and high-definition imagery, this expanded RAIN adds even more hits from the Fab Four that you know and love from the vast anthology of Beatles classics, such as "I Want to Hold Your Hand," "A Hard Day's Night," "Sgt. Pepper's Lonely Hearts Club Band," "Let It Be," and "Come Together."  
This stunning concert, which was a Broadway smash, had moved to Morristown, and took the audience back in time with the legendary foursome, delivering a note-for-note theatrical event that was the next best thing to the Beatles.

$60 apiece (Basic) • $75 apiece (Patron) • $85 apiece (Sponsor)