Rabbi Shalom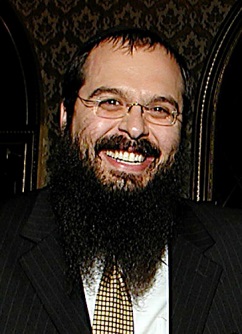 D. Lubin, who serves as spiritual leader of Congregation Shaya Ahavat Torah in Parsippany, and director of Chabad of Southeast Morris County in Madison, offered a thought-provoking three-part series called "Journey of the Soul: An Exploration of Life, Death, and What Lies Beyond."
The series, which was part of Our Jewish World's Rabbi Lecture Series, was held on Tuesdays, June 7, 14, and 21, at noon, at the Morris County Library, 30 E. Hanover Ave., in Whippany. The series was free and open to the public. Our Jewish World is coordinated by Melanie Levitan and Ellen Nesson.
Rabbi Lubin said about the course, "The goal of this course was to substantively change the way we view death and the afterlife." Among the topics the rabbi addressed are the following:
How Death Informs Life

Grief and Consolation

Our Evolving Relationship with the Departed

Heaven, Hell and Reincarnation
"This course offered a guided tour of life and afterlife through the lens of the soul, and focused on bringing meaning and inspiration to everyday life," said Rabbi Lubin.
The workshop leader is the founder of the New Jersey Jewish Law Symposium, an annual event highlighting the synthesis and integration of the Talmud, the Jewish Legal System, and U.S. civil law.
Born and raised in Chicago, his involvement with the Jewish community in New Jersey began in 1996 while studying at the Rabbinical College of America in Morristown. Before settling in New Jersey, his rabbinic training took him around the world, including to Sydney, Australia; Bellevue, Washington; and Minsk, Belarus.