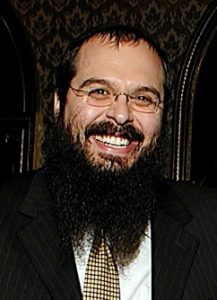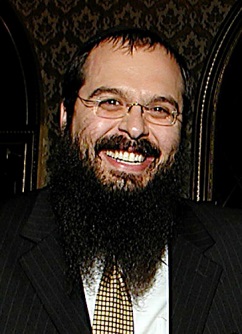 Rabbi Shalom Lubin, spiritual leader of Congregation Shaya Ahavat Torah in Parsippany, and director of Chabad of Southeast Morris County in Madison, opened this year's NCJW, West Morris Rabbi Lecture Series with a free three-seminar series, called "What's Jewish about Jewish Food?" The series was held at noon on Tuesdays, Oct. 9 and 16, and Monday, Oct. 22, at the Morris County Library, 30 E. Hanover Ave., in Whippany.
The Rabbi Lecture Series was coordinated by our Section's Our Jewish World program, headed by Melanie Levitan and Ilene Dorf Manahan.
Rabbi Lubin's series focused on the biblical, talmudic, rabbinic, kabbalistic, and cultural history and backgrounds of many food dishes associated with Jewish culture and tradition. These include gefilte fish, matzah balls, kreplach, stuffed cabbage, kugel, kishke, herring and cholent.
Says the rabbi, "Many traditionally Jewish foods were created as a direct result of various Jewish laws and teachings, and in this exciting series we will be discussing both the present-day variations of these foods, based on geographical and cultural differences, as well as the history and background of how these foods became a part of Jewish culture."
The seminar leader is the founder of the New Jersey Jewish Law Symposium, an annual event highlighting the synthesis and integration of the Talmud, the Jewish legal system, and US civil law.
Born and raised in Chicago, Rabbi Lubin began his relationship with the Jewish community in New Jersey in 1996 while he was studying at the Rabbinical College of America in Morristown. Before settling in New Jersey, his rabbinic training took him around the world, including to Sydney, Australia; Bellevue, Washington; and Minsk, Belarus.