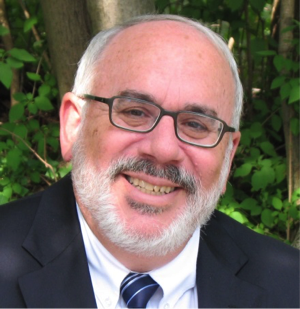 Rabbi David Nesson, spiritual leader of Morristown Jewish Center–Beit Yisrael, presented a lively three-part series, titled "Rebel with a Cause: The Life, Times and Philosophy of the Excommunicated Heretic Baruch Spinoza—the Man Who Changed Everything." Rabbi Nesson's Our Jewish World series, which was free and open to the public, took place at noon on Tuesdays, March 6 and 13, and at 1 p.m. on Tuesday, March 20, at the Morris County Library, 30 E. Hanover Ave., in Whippany.
Says Rabbi Nesson, "In this series we will take a telescopic look at Spinoza's life and what influenced his philosophy, as well as a microscopic look at some of his most important writings, including selections from Tractatus Theologico: Politicus and Ethics.
"We will see how his philosophy impacted the history and practice of religious life ever since."
A renowned speaker and community leader, Rabbi Nesson serves on the Advisory Board of Directors of Jewish Federation of Greater MetroWest NJ. He was a founder and first chairman of the MetroWest Rabbinic Cabinet and serves on the Religious Pluralism Committee. He served on the Board of the Hebrew Academy of Morris County (now the Gottesman Academy) as well as the Rabbinic Council of the Golda Och Academy. He is a member of the New York Board of Rabbis and the New Jersey Region of the Rabbinical Assembly, where he served as a vice president. He also served on the national scene as chair of the Rabbinical Assembly's Continuing Education Committee.
Rabbi Nesson is a passionate teacher. He teaches adult education classes in History, Talmud, Kabbalah, Bible and Philosophy. Rabbi Nesson is an instructor in the NJ Region of the Rabbinical Assembly's Intro to Judaism program, a class for those who may be interested in conversion He is a member of the Hartman Institute in Jerusalem and he has brought Hartman programs to MJCBY and the larger community.