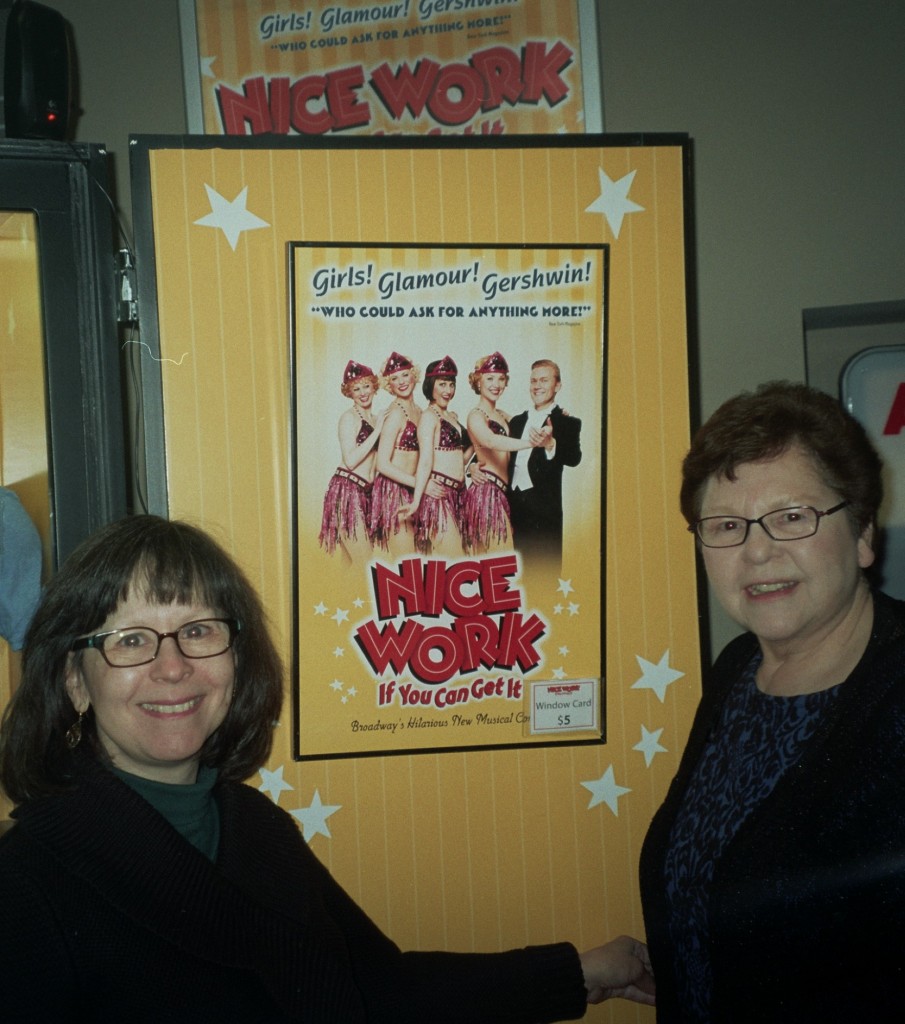 Lisa Barta, left, and Marilyn Semer at "Nice Work If You Can Get It" fund-raiser.
National Council of Jewish Women (NCJW), West Morris Section, sponsored a fund-raising outing to see the Tony-winning musical comedy "Nice Work If You Can Get It," on Thursday, Jan. 15, at 8 p.m., at the Community Theatre, 100 South St., in Morristown.
The outing was open to the public.
It's the Roaring Twenties and a cast of outrageous characters gather in New York to celebrate the wedding of wealthy playboy Jimmy Winter. But things don't go as planned when the playboy meets Billy Bendix, a bubbly and feisty bootlegger who melts his heart.
This brand-new musical featured a treasure trove of George and Ira Gershwin's most beloved, instantly recognizable tunes, set in a fresh and funny song-and-dance spectacular with a book by Tony winner Joe DiPietro (Memphis) and direction and choreography by three-time Tony winner Kathleen Marshall (Anything Goes). "Nice Work If You Can Get It." was filled to the brim with classic songs, including "But Not For Me," "Let's Call the Whole Thing Off," "I've Got a Crush on You" and "Someone to Watch Over Me." This sparkling, madcap tale combined laughter, romance and high-stepping Broadway magic for an evening bursting with girls, glamour and the glorious songs of Gershwin!
The National Council of Jewish Women (NCJW) is a grassroots organization of volunteers and advocates who turn progressive ideals into action. Inspired by Jewish values, NCJW strives for social justice by improving the quality of life for women, children, and families and by safeguarding individual rights and freedoms.